Reepulse concept
Context & problem
For a design workshop during my studies, we were asked to make a strategic innovation project, as if the client was the brand Reebok. The outcome could be any product or service. We worked in groups for the research, and then individually to generate a product or service concept, utilizing tools of design strategy.
Analysis
We looked extensively at Reebok's advertisement material as well as it's competitor brands. We learned that Reebok was adopting a blue ocean strategy out from it's competitor Nike by targeting fitness consumers that are not trying to be high performance athletes, but to integrate fitness as a lifestyle. At this time Reebok was competing with Sketchers on micro-instability shoes. You can see more of the strategic analysis here.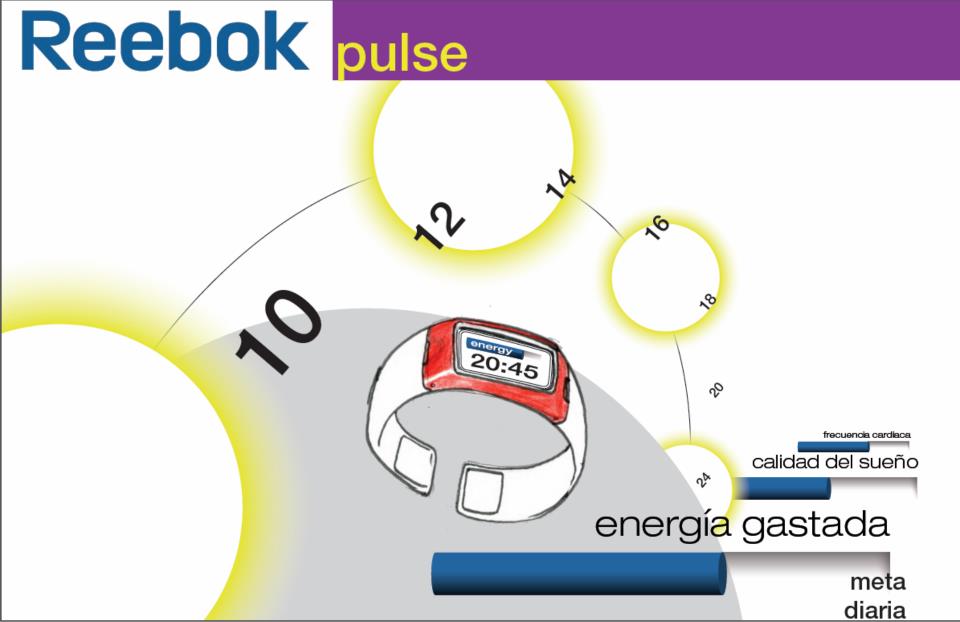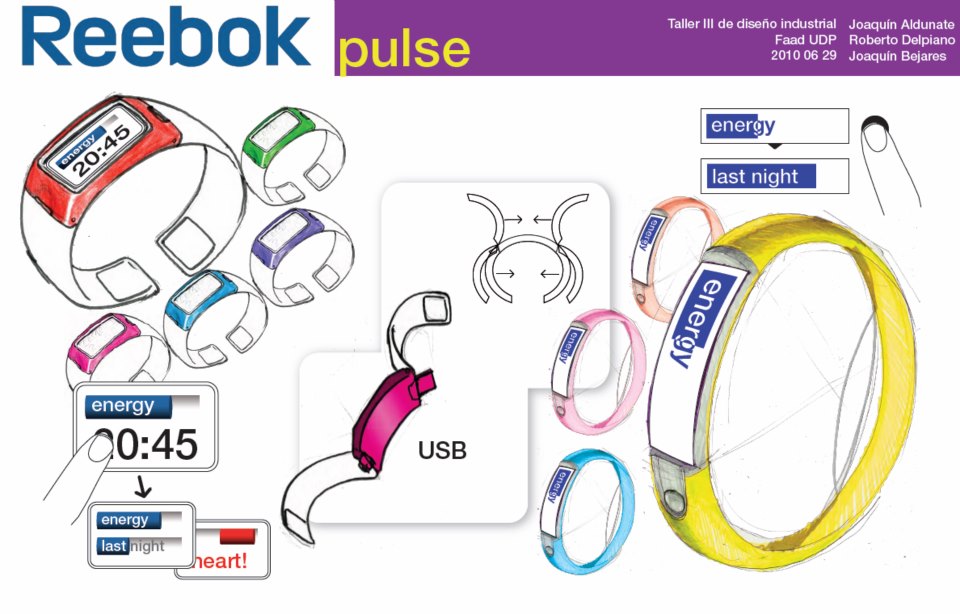 Result
I came up with the idea of integrating service and product design in a wrist band that would measure the energy expenditure throughout the day. The most important factor for getting fit, is to spend energy; which could be measured by the heart rate during the day. Taking the advantage of the format, there could also be integrated the sleep quality, and other factors. This would lead into social interaction around the fitness; resulting in more awareness.
Relevance
This project became interesting to me when about two years later, Nike and some other brands, started creating their wrist band personal-trainers, based on the exact concept of this project; which meant an positive feedback of my concept generation process.